Automotive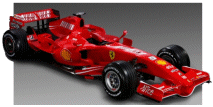 FERRARI AUTO S.p.A. Gestione Sportiva (Sport management): development of aerodynamic shapes for the vehicles F2001, F2002, F2004, F2005 and model designing for the wind gallery of the vehicle F2006.
FERRARI F137 and MASERATI M139: feasibility studies, kinematical evaluations and design of the specifications of the electric windows.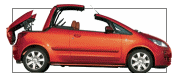 FIAT PANDA (project 193): feasibility studies and ergonomic of dashboard and pillars.

FIAT IDEA MPV (project 350): tests on seats volume and movements; installing and defining of the parts.